By Catherine Palmer, PhD, Academy President
(May 1, 2020)
Greetings Audiologists,
I hope you, your colleagues, your patients, and your families are safe and healthy.
As we move through this global pandemic together, we have closed our physical doors while continuing to provide our essential services remotely. We have used tele- and video-health mechanisms to help people directly and to determine if the patient had an emergency that required in-person care.
Many of these strategies will remain and patients will expect us to offer telehealth in the future. We need to continue to expand these areas of practice. If you are in a medical center, do not be left behind as telehealth becomes part of routine care—make sure your medical center includes you as a provider and sets you up to access the system's capabilities.
In all of our practices, we need to make sure we are documenting telehealth and being counted as practitioners who supply this care. This all matters as the Academy continues to advocate for inclusion of audiologists in the variety of legislation coming before Congress.
It may be too early in your area to consider opening back up to in-person care, but it is not too early to plan. You will need to monitor state and local government guidance regarding opening practices. The reality for most of us will be that by the time we start to phase in in-person care nothing will have changed. The virus will still be with us and will still be lethal—especially for high-risk groups many of whom make up our patient base.
Social distancing will still be recommended. Until there is widespread testing with fast results for the virus and antibodies or a vaccine, nothing really will have changed. The safest approach until this time, is to act like we have the virus and patients have the virus. This is the only way to ensure the best safety practices are put in place.
You will want to have a plan of staged re-entry to in-person care. Although we went from 100 person in-person care to almost 0 percent in-person care in a matter of days, phasing back to in-person care will be gradual.
Even if we wanted to go back to 100 percent immediately, the reality is that we will be constrained by the safety and financial confidence of our consumers. This ramping up must consider patient and staff safety, hearing and balance needs, and the financial needs of our practices. You can't help anyone if you go out of business, you can't help anyone if you and your staff become ill, and you cannot provide care for patients if you are a place where they may become ill.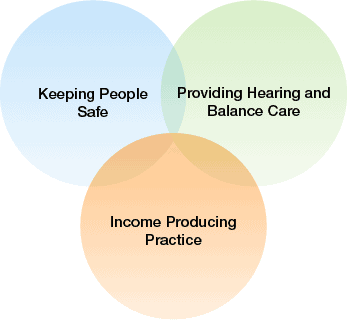 If we move too quickly, our businesses are poised to lose everything. Therefore, careful attention must be paid to all three areas: safety needs, hearing and balance needs, and business needs—the space in which these three areas overlap is where we need to practice. This supports the health of our patients, colleagues, families, and businesses.
Our goal as we plan the stages of reopening for in-person care is to grow the space where these three areas overlap. We must implement an infrastructure in our own practices to encourage this growth. We cannot control some elements of this equation (e.g., the guidelines set forth by our state and local government, the time course of a vaccine, etc.). We can control our activities relative to telehealth and the need to be paid for these services appropriately.
Just because an insurer may not reimburse you for these services does not necessarily mean you cannot collect direct payment for these services. We need to build relationships with new patients now so they will be ready to come in when appropriate.
Take a look at your digital strategy. Are patients able to reach you in a way that is most convenient for them (e.g., chat, messaging, tele-visits, video-visits)? Do you have mechanisms in place to build relationships with new patients who will support your practice when you can see them in person?
The Academy cannot provide recommendations in terms of timing for phasing in in-person care because this will depend on where you practice and the state and local guidelines that are provided. You will want to monitor these closely.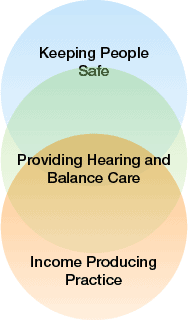 Although our circumstances across the country will differ, our common goals of providing a safe environment for our patients and colleagues along with making sure our families are safe when we return home allow us to provide some recommendations.
These recommendations come from the CDC, infectious disease experts, and major medical centers who are focused on returning to in-person care when appropriate in the safest manner possible.
Here is some helpful guidance about specific recommendations for determining in-person care, creating the safest possible environment, and ensuring the safety of your family.
Our goal is targeted, safe reintroduction of in-person care. None of us have any experience with this, none of us have had to shut down in a matter of days and then figure out how to re-open gradually. We have to stay in business, and we have to do it in a world that presents challenges that none of us have ever faced. Audiologists are sharing what they are doing on the Audiology Community and we can all benefit from these various strategies and suggestions.
We are in this together.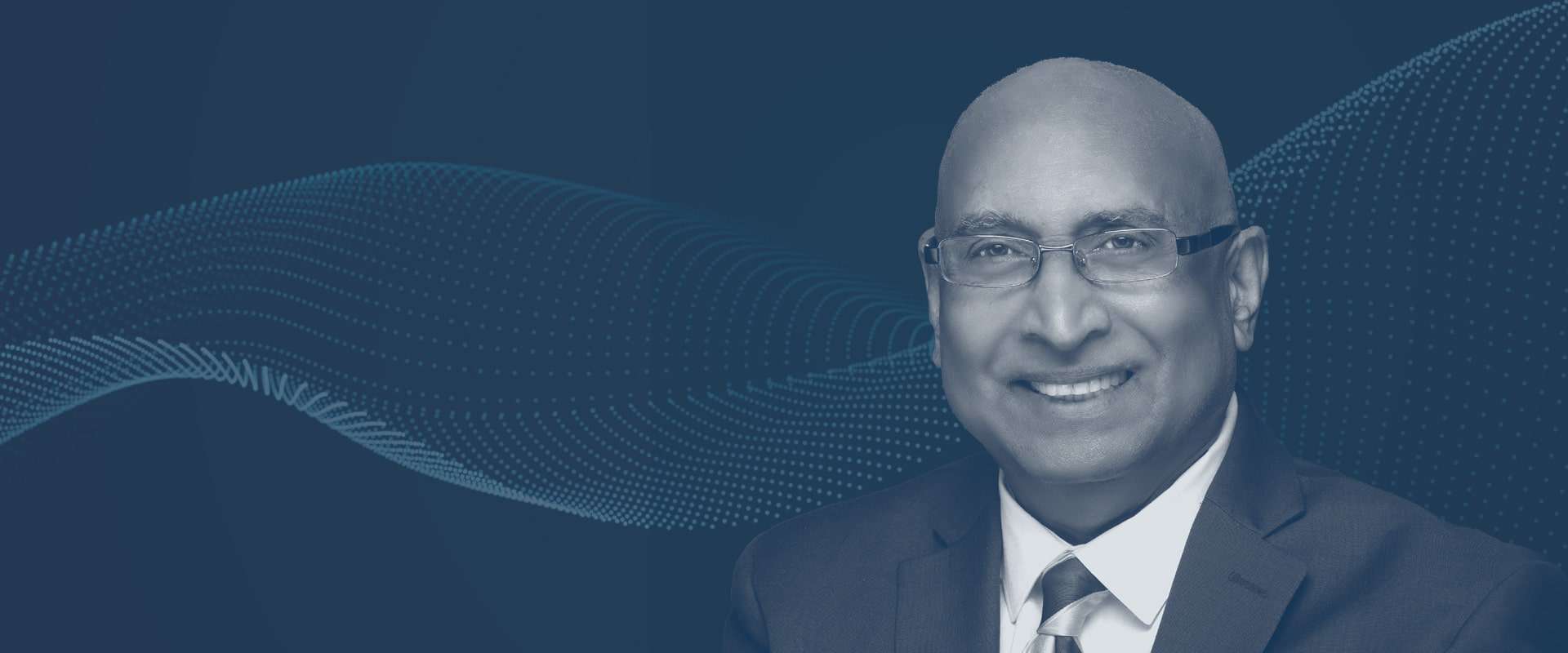 It is an honor and a privilege to begin my term as president of the American Academy of Audiology. The road to this destination was long; however, it is worth taking this journey. Few get selected to lead an organization and, therefore, I want to thank the membership for giving me this opportunity. The chance…