AAA 2020 + HearTECH Expo | April 1-4, 2020 | New Orleans
Future Hub Hours
Thursday, 10:00 am-5:00 pm | Friday, 9:00 am-2:30 pm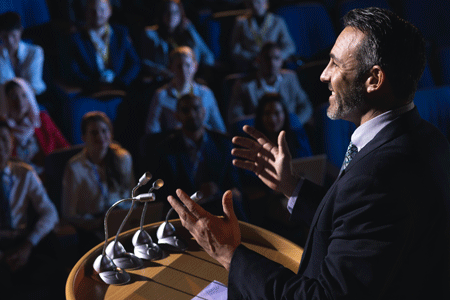 The Future Hub, sponsored by Hearing Industries Association, is an interactive lounge and learning space in the heart of the new HearTECH Expo.
The Hub is decked out with comfortable seating and a presentation stage in its core and surrounded by technology kiosks, learning counters, and lounge areas for conversations.
While there will be education on the center stage at various times, the Hub will be open during the HearTECH Expo for interactive connections with industry representatives sharing their views and updates on future of hearing health to include research and development, technology, and innovative products and services.
The Hub is the main point of CEU education in the hall in addition to Industry Updates, located in session rooms on the perimeter of the hall, and Quick Solutions, occurring in induvial exhibit booths.
The Hub is your place to get it all…CEU education, interactive presentations, product updates, and unique perspectives and information on the future and innovation of hearing health.
---
What types of presentations will be featured in the Hub?
The Hub stage will feature learning like no other with a mix of presentations from industry leaders as well as innovative education from experts outside of audiology.
Some of the topics you can expect to see…
Mastering Communication
Understanding Our Legislative Environment
Elevating the Patient Experience
Promoting Affordable Accessible Health Care
Growing Your Practice in an Online World
Capturing the Boomer Patient in a Millennial World
Finding Strategies for Balance and Resilience in a Time of Change
Review the full Future Hub schedule. Also, in the Conference Planner, look for the HUB icon (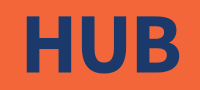 ) and EXPO icon (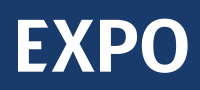 ) to help better understand where to find the education that meets your needs.
---
How is the Future Hub different from the Hands-On Pavilions in the hall?
The Hands-On Pavilions are also located in the HearTECH Expo hall, but are separate structures set up for hands-on learning of best practices in two core areas: aided-speech recognition testing and verification.
These pavilions are separately located and have specific hours on Thursday and Friday for general learning and more one-on-one learning opportunities.
These pavilions complement the Future Hub in providing additional CEU education options in the hall dedicated to specific topical areas. With live set-up of equipment and staffed with expert audiologists in the areas of aided-speech recognition and verification, these stations are unique learning options you will want to check out.
Review the full schedule of educational opportunities and activities at  AAA 2020 + HearTECH Expo, April 1–4, in New Orleans. Register by February 1 and save!

If you're an employer looking to hire within the audiology profession, HEARCareers is the job board for you. Why HEARCareers? On average, a job posting on HEARCareers earns 600 views per posting, and offers more than 23,000 searchable resumes available to review. Resources HEARCareers offers general advice for employers hiring audiologists, along with employer resources…