EHDI Bill Clears Major Hurdle; Passes Senate
Upon returning from the August congressional recess, the U.S. Senate passed S. 652, the Early Hearing Detection and Intervention (EHDI) Act, via unanimous consent. This bipartisan legislation, sponsored by Senators Rob Portman (R-OH) and Tim Kaine (D-VA), reauthorizes funding for important EHDI programs over the next five years. Since this program was first approved in 2000, there has been a significant increase in the number of newborns who were screened for hearing loss from just 44 percent to over 97 percent. The Academy's focus will now turn to the House of Representatives to pass companion legislation (H.R. 1539) so that critical funding for EHDI programs can be maintained.
The Academy is encouraging all of its members to visit the Academy's Legislative Action Center and contact their Congressional Representatives to urge them to cosponsor and support EHDI.
Congress Turns to Tax Reform
After a slightly curtailed August recess, Congress has returned to Washington, DC with Speaker of the House Paul Ryan (R-WI) and Senate Majority Leader Mitch McConnell (R-KY) promising action on tax reform by the end of the year. Congressional Leadership, as well as Senate Finance Committee Chair Orrin Hatch (R-UT) and House Ways of Means Committee Chair Kevin Brady (R-TX) have been busy negotiating with Trump officials like Secretary of the Treasury Steve Mnuchin and National Economic Council Director Gary Cohn on the principles of tax reform. There is still no agreement on what tax reform will look like, although there is a general understanding that corporate tax rates will be lowered in any proposal. President Trump has begun courting Democratic support for potential tax bills by inviting key Democratic Senators up for reelection in 2018 including Sens. Joe Donnelly (D-IN), Heidi Heitkamp (D-ND), and Joe Manchin (D-WV) to a series of meetings at the White House. Congress is expected to have legislation prepared by the end of the month with votes expected at some point in October.
Health Care Reform Remains a Possibility
While it may be a longshot, Senate Republicans have not given up on passing a health care reform bill. Republican Senators Bill Cassidy (R-LA) and Lindsey Graham (R-SC) have quietly been working on a longshot proposal that could pass the Senate. This would represent the chamber's final attempt to pass a health care repeal bill using the budget process known as reconciliation which is not subject to Senate filibuster rules meaning that only a majority of Senators need to approve a bill, as opposed to 60. Cassidy and Graham's bill leaves in place the majority of the current Affordable Care Act funding support, only eliminating a tax on medical devices. The bill will allow each state to define its own rules for health care plans that may be sold to residents and provide assistance to consumers to afford that coverage. It is unclear how much support the legislation currently has, but the bill needs to maintain all 49 Republican Senators who voted in favor of a "skinny repeal" in July and win over at least one of the three Republican holdouts from that legislation in order to pass.
Additionally, Democratic Senators are responding to a proposal issued by Senator Bernie Sanders (I-VT) that would provide universal health care coverage and significantly impact the way consumers currently receive health care. If implemented, Sen. Sanders' proposal would dramatically change the way healthcare is delivered in the United States. Under the plan, every American would receive a "Universal Medicare card" that would allow for coverage of a comprehensive list of health care services, including doctor's visits, dental, vision, hospital stays, and reproductive care. It is likely the bill would eliminate the current system of employer-offered health care coverage. The legislation will not pass a Republican-controlled Senate, but it is notable due to the number of Democratic 2020 Presidential hopefuls who have signed on as cosponsors. This list includes Sens. Cory Booker (D-NJ), Kamala Harris (D-CA), Elizabeth Warren (D-MA), and Kirsten Gillibrand (D-NY).
Occupational Licensing Hearing Roundup
On Tuesday, September 12, the House Judiciary Committee's Subcommittee on Regulatory Reform, Commercial and Antitrust Law held a hearing on "Occupational Licensing: Regulation and Competition." Witnesses at the hearing included Acting Chairwoman of the Fair Trade Commission (FTC) Maureen Ohlhausen, Robert Johnson from the Institute of Justice, Sarah Allen from the Virginia Attorney General's Office, and Rebecca Allensworth from Vanderbilt University. The Academy has been monitoring issues related state licensure of audiologists and this hearing reinforced the importance of remaining vigilant towards potential challenges of state licensure over the coming years. The Academy also remains engaged with the FTC on a variety of issues, most recently filing comments in May 2017 on the Commission's workshop "Now Hear This: Competition, Innovation, and Consumer Protection Issues in Hearing Health Care."
Grassroots Advocacy Network Launches
Over August, the Academy officially launched the Grassroots Advocacy Network. The Grassroots Advocacy Network is intended to facilitate Academy members in attending local events, contacting their member of Congress, or even visiting Washington, DC to lobby on behalf of the Academy on issues of importance to audiologists and patients. This Network will serve as a resource to the Academy's Government Relations Committee and Political Action Committee Advisory Board. If you are interested in signing up for the Academy's Grassroots Advocacy Network, please register here. Or, if you have any questions about the Network, contact the Academy's associate director, government relations Adam Finkel.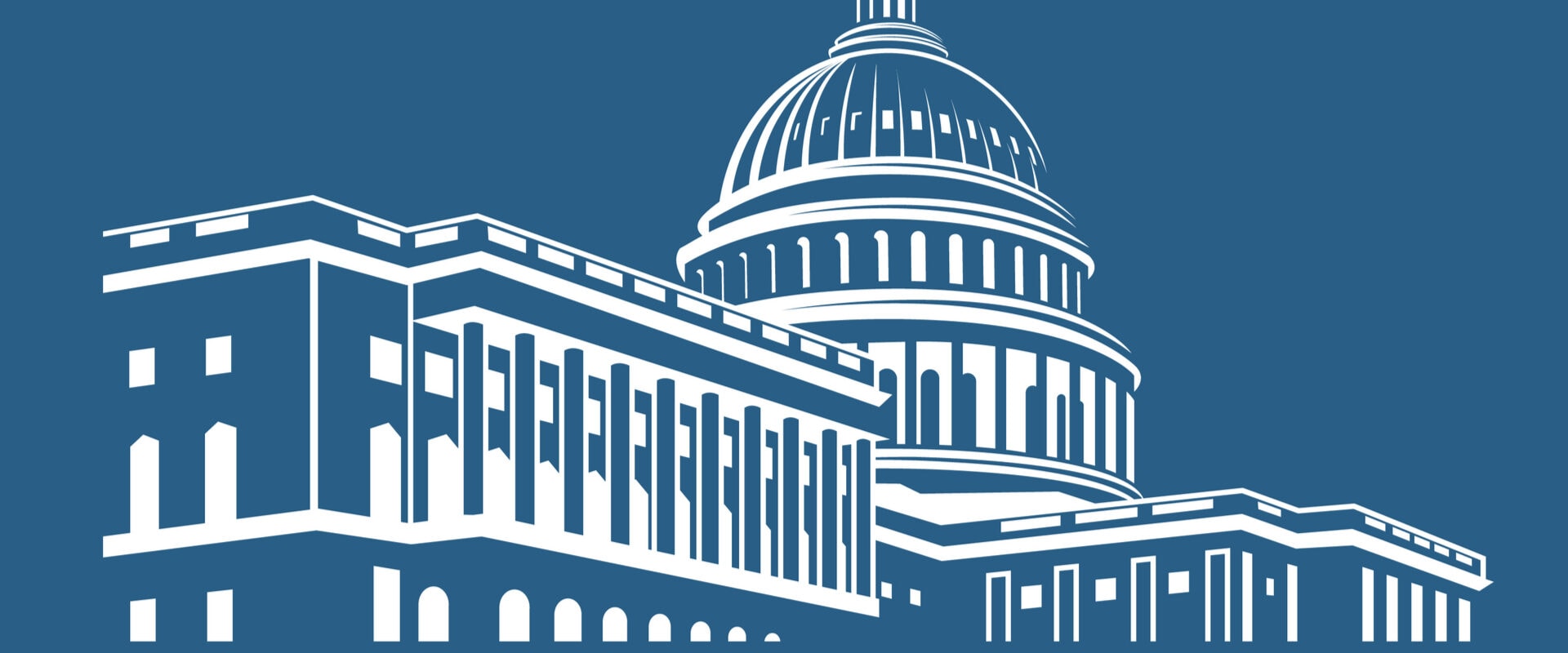 As we previously highlighted, Congress is considering adding new hearing benefits to Medicare. The House of Representatives passed an amended version of the Build Back Better Act (H.R. 5376) that includes several hearing-related provisions that would impact Medicare patients and providers, if ultimately enacted. The bill would add coverage of treatment services provided by audiologists—for…