The Academy Research Conference is a one-day event designed for audiologists who wish to gain a better understanding of the latest research in areas of critical need and positively impact the care of their patients, as well as scientists who want a deeper knowledge and understanding of the latest findings in these translational areas of study.
Post-doctoral fellows and doctoral students in audiology and the hearing sciences will also have the opportunity to join these thought-provoking discussions, with some competitively selected to make poster presentations as a means of encouraging our emerging scientists.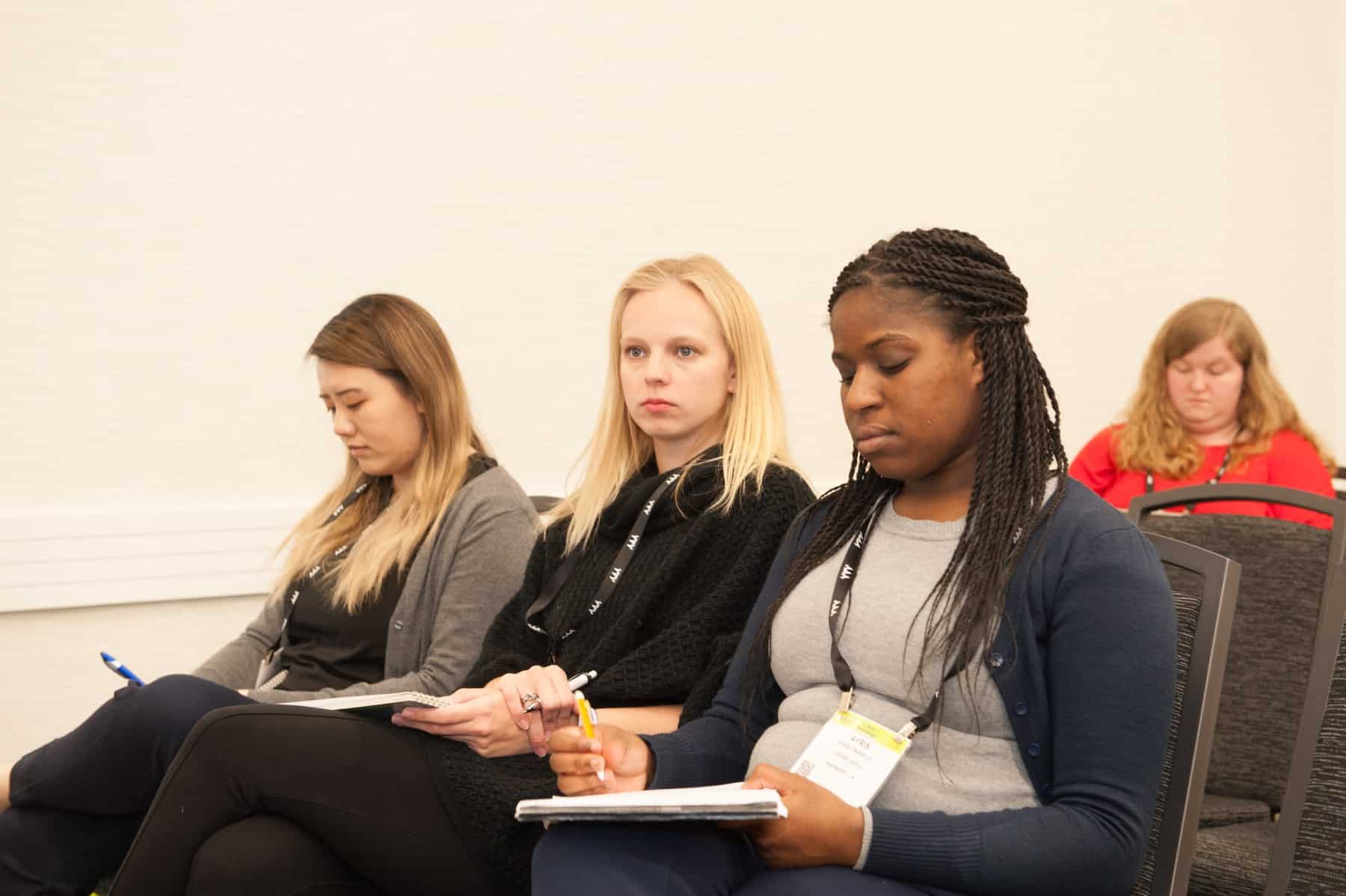 Auditory Neuropathy Spectrum Disorder
April 8, 2021, 10:00 am-4:00 pm Eastern Time
Chaired by Linda Hood, PhD, Professor, Department of Hearing and Speech Sciences, Vanderbilt University
Auditory neuropathy spectrum disorder (ANSD) is a unique condition that occurs in individuals with normal cochlear active processes but abnormal afferent neural activity resulting from interruption of activity at the level of inner hair cell synapses, the auditory nerve, and/or brainstem. Earn up to 0.5 AAA/Tier 1 CEUs.
Please direct inquiries to our Academy staff.
Welcome
Angela Shoup, PhD, Academy President
Linda Hood, PhD, ARC 2021 Chair
AN/ANSD: Current Status, Clinical Issues, and Future Directions
Linda Hood, PhD, ARC 2020 Chair
Professor, Department of Hearing and Speech Sciences, Vanderbilt University
Electrophysiology in Patients with Gene Mutations Related to AN/ANSD
Rosamaria Santarelli, MD, PhD
Professor, Department of Neurosciences, University of Padova
Sound Coding in the Auditory Nerve: Toward New Diagnostic Tools
Jean-Luc Puel, PhD
Professor University Montpellier
Institute for Neurosciences of Montpellier
Cochlear Deafferentation in Noise- and Age-Related Hearing Loss: Basic Observations and Translation to Human
Sharon Kujawa, PhD
Associate Professor, Harvard Medical School
Director of Audiology Research and Senior Scientist, Massachusetts Eye and Ear
Questions and Discussions
Morning speakers
Speech-Evoked Cortical Responses in Infants and Children with and Without Hearing Loss
Kristin Uhler, PhD
Chair, Audiology, Speech Pathology, and Learning Services, Children's Hospital Colorado Associate Professor, Physical Medicine and Rehabilitation, Otolaryngology, and Psychiatry University of Colorado Anschutz Medical Campus, Children's Hospital Colorado
AN/ANSD: Assessment in Infants and Toddlers
Yvonne Sininger, PhD
Professor Emeritus, University of California Los Angeles
C&Y Consulting, Santa Fe, New Mexico
Psychophysics and Bimodal Hearing in AN/ANSD
Sterling Sheffield, AuD, PhD
Assistant Professor, Department of Speech, Language, and Hearing Sciences University of Florida
Gene Therapy for Genetic Hearing Loss
Lawrence Lustig, PhD
Professor and Chair, Department of Otolaryngology-Head & Neck Surgery
Columbia University Medical Center/New York Presbyterian Hospital
Questions and Discussions
Afternoon speakers
Closing Remarks
Linda Hood, PhD, ARC 2021 Chair