The Academy is proud to support Balance Awareness Week—September 19–25, 2021.
Balance Awareness Week, an observance designated by the Vestibular Disorders Association (VeDA), aims to increase awareness about vestibular disorders and support patients in their journey back to balance. While many balance disorders are incurable, faster and more accurate diagnosis, along with effective coping strategies can greatly improve quality of life.
Get the word out through your local media
Topics in Balance Research
Problems with balance can come from many different sources and need to be diagnosed and managed quickly to promote better quality of life. Whether the problems arise from a concussion, hearing loss, ear infection, dizziness, or other causes, an audiologist is a valuable member of the hearing care and balance team.
Review these news article summaries for more information on balance research to stay in control of your health.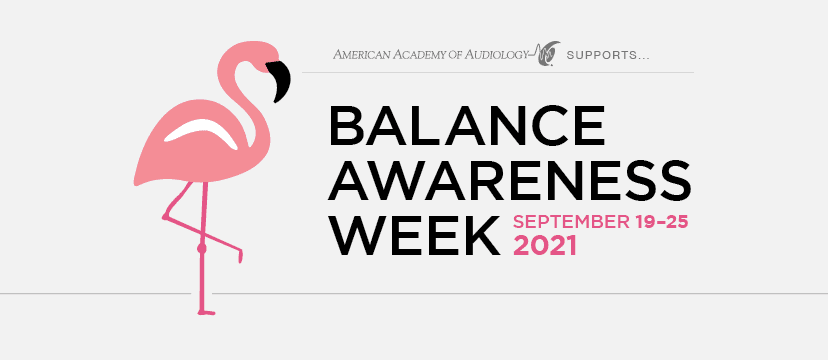 Social Media Graphics
Download a graphic to share on Facebook, Instagram, or Twitter to help raise awareness for hearing and balance disorders. Update your Facebook cover photo for the month of September to show your support.
Infographics