The Academy is proud to support Balance Awareness Week—September 17–23, 2023.
Balance Awareness Week, an observance designated by the Vestibular Disorders Association (VeDA), aims to increase awareness about vestibular disorders and support patients in their journey back to balance. While many balance disorders are incurable, faster and more accurate diagnosis, along with effective coping strategies can greatly improve quality of life.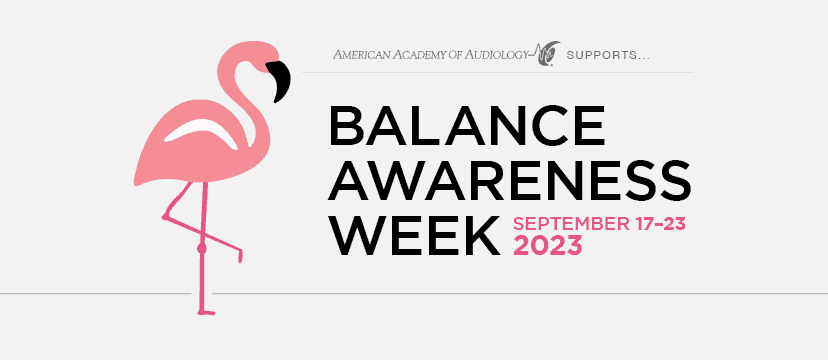 Social Media Graphics
Download a graphic to share on Facebook, Instagram, or Twitter to help raise awareness for hearing and balance disorders. Update your Facebook cover photo for the month of September to show your support.
FLASH SALE
On 35th Anniversary T-Shirts in the Academy Store – In Recognition of Balance Awareness Week
The 35th Anniversary Audiology Hearing + Balance T-Shirt that was showcased at the AAA 2023 annual convention is 50% OFF for limited time only—September 17-23!
Available in sizes M, L, XL
Price: $25 now only $12.50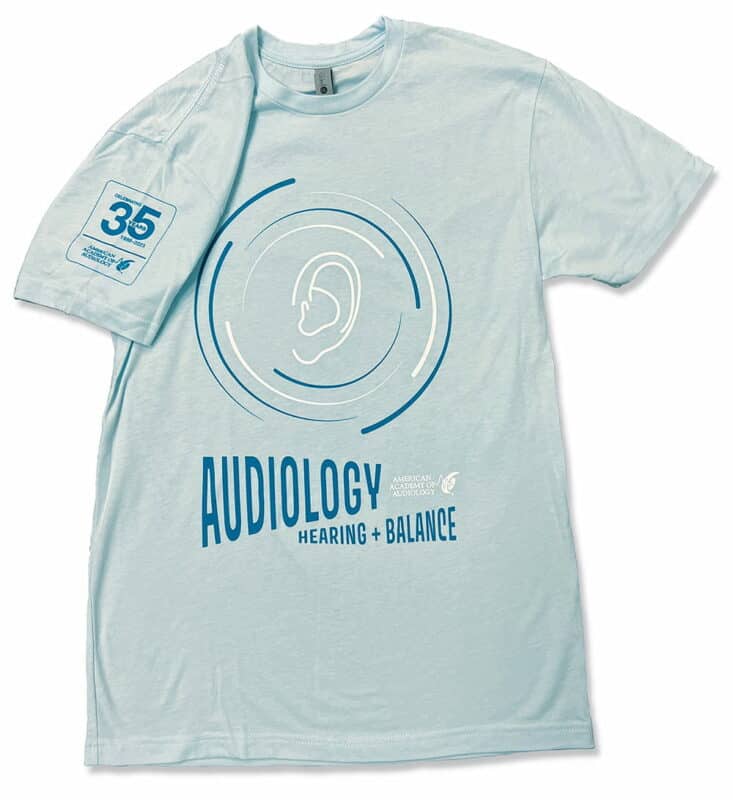 Infographics