Eric Bostwick, AuD, a member of the American Academy of Audiology's New Professionals Committee interviewed Kaylee Davenport, AuD. Dr. Davenport earned her doctorate of audiology from Louisiana Tech University. She is currently working as a staff audiologist at a VA hospital in Michigan.
---
The New Professionals Spotlight is a series developed by the Academy's New Professionals Committee to feature audiology's rising stars and some of the amazing work that's being done in the field.
Eric Bostwick, AuD: Hello, and welcome to our very first recorded segment of the American Academy of Audiology's new professional spotlight. The feature where we highlight our industry's rising stars, and some of the amazing work that's being done in our field.
My name is Eric Bostwick, one of the current members serving on the Academy New Professionals Committee, and today I have the pleasure of being here with Dr. Kaylee Davenport. Dr. Davenport earned her degree in audiology, her doctoral degree from the University of Louisiana Tech. She joins us today from the state of Michigan, where she's currently working as the staff audiologist at the VA hospital. Welcome to our segment, Dr. Davenport.
Kaylee Davenport, AuD: Thank you. I'm happy to be here tonight.
Dr. Bostwick: Thank you so much for joining us. Could you start off by telling us a little bit about your current clinical role, and how you became involved in the veterans administration (VA)? What are some of the things that you see on a day-to-day basis?
Dr. Davenport: Yeah, so I ended up at the Saginaw VA about a year after my first job. So I graduated, spent a year working in private practice ENT, and then I was like looking for something a little bit different. A position came up in Saginaw at the VA. I interviewed and took it. I didn't think I was gonna like it. I wasn't sure what I was getting into. I absolutely love it. I don't see myself going anywhere for a really long time. I do a lot of different things at our facility since I've been there for the last four and a half years. We've grown quite a bit.
When I started, we weren't doing any type of vestibular testing or no electrophysiology or anything like that. So now we have a vestibular clinic, we have an electrophysiology clinic, and I have my hands in both of those which is pretty exciting, and keeps everything pretty diverse. One thing that I have done, and it's kind of my baby as far as the audiology projects go, I actually started a tinnitus management group. We meet once a month, virtually, with our Veterans and it's myself and one of our staff psychologists and so we present a general tinnitus education for our Veterans kind of explaining the ideology of tinnitus, what's going on with it, and what are some basic management strategies that they can use to help themselves.
It's been an overwhelming success for the last year, and so I'm really excited to have brought that onto our clinic. I also do a lot with our students. So I kind of work as the student liaison for the university. We see university students every semester and then we've also started taking fourth years in the last couple of years. So even since I've been at this Saginaw VA, our clinic has grown quite a bit, and have been very proud to be a part of that.
Dr. Bostwick: Yeah, that sounds like an incredible position and an incredible opportunity. What got you initially excited about working for the VA hospital? Was there any like specific experience that drew you to that clinical setting? Did you have a moment in school where you knew that you wanted to work for the VA?
Dr. Davenport: Nothing in particular. I knew I didn't want to work in pediatrics after a pediatric rotation. Some people love it. Some people don't and I'm one of those. And then like I said I did a VA rotation in school and I enjoyed it but like every young student in school, you don't know, "Oh, everything's exciting," you have no idea where you're going to go in your career. Like I said when I first graduated, I was working in an ENT office, and I didn't mind it.
I was the only provider at the location but I did find it a little bit boring because the ENTs, I was fortunate to work for some that were wonderful, but they were focused more on their like neck and throat cancer specialties. So I didn't get a lot of ear-related things and being a new grad, I found that kind of boring so when a position at the VA opened up, I decided to take it. My mentor at the time kind of pushed me towards it. He told me, "you're not gonna regret it. You have a lot more autonomy there," "I think that'll be a good fit for you." So I took his advice, took a chance, took the job.
Dr. Bostwick: It always takes that initial leap of faith, and I think you know we're always unsure a little bit of our footing at first but I'm glad to hear that it's been such a rewarding opportunity. Your scope is pretty wide, it seems like you guys really do see a lot. Sometimes centers are a little bit different and how they're structured, and how they're run. Is there any particular aspect of the scope that you have found to be the most rewarding?
Dr. Davenport: I actually enjoy our telehealth clinics. So I mean VA's been doing telehealth stuff for quite a while, but definitely, with the pandemic stuff, everybody's jumped on board to that. But the Saginaw, Michigan, we have nine CBOCs or community-based outpatient centers, and we do telehealth and all of that. So we do tele-testing, you know audiology fittings and adjustments, and I find that really rewarding and challenging because it's clinic.
So the patient or the veteran comes into the other clinic, and there's a nurse, who most of them I've helped train, they've been trained by us to kind of know what the equipment is and so, if I tell them, "Hey, I need you to put probe tubes on the oracle," and you know, "put the collar on the patient", they know exactly what I'm talking about and it's been interesting, because, as we know, technology doesn't always work, working with other people, or explaining to them the procedures or what we're doing, it doesn't always work, and also working with people who have hearing loss, computer systems, and speakers and microphones, all of those things, if it can be hard for them to understand what's going on. So that's been very rewarding and very challenging.
Dr. Bostwick: Yeah, I think a lot of audiology practices and just healthcare, in general, can learn from some of the telehealth practices that the VA has been doing for a number of years. I think if the pandemic has taught us anything over the last couple of years, is that patients really value the access and remote capabilities that I think our field is sort of just beginning to get started with, and kind of think about.
So, I really appreciate that the VA is helping kind of be transformative in that way because I really do think, especially for you know, reaching patients that aren't able to come in all the time or have to make a really long commute, I really do think it provides a great service for them so that is excellent. For those of us who are kind of still learning, still stumbling, maybe on that initial step or you know maybe just shortly thereafter, where you know we've kind of jumped into our new profession here or maybe we're just kind of like I said starting you know thinking about that, what do you find most challenging from transitioning from being a student to being a new professional at an incredibly busy medical practice?
Dr. Davenport: What I found the most challenging is being one of the sole audiologists and going from always having you know a clinical supervisor or preceptor around or resources or other students to be like, "Hey, I don't quite understand this or can you help me look at these results," and then, all of a sudden, going to, "Okay, well, I'm the audiologist in this position. There's technically another audiologist I work with but they're at another location in another town and they don't necessarily answer their calls or answer their messages when they're with patients because the schedule was never the same."
And so, as a student or a new grad, I say, "all right. So I passed my Praxis and passed the courses. I can do this," and then being accountable for all of those clinical decision-makings, and when a physician comes up to you asking "can you explain these results to me? What do they mean?" Having the confidence to say "okay, I do know what's going on here. I can explain this in a way that makes sense," and like I said a lot of it was just having the confidence and the courage and presence of mind thinking "okay, I can figure this out on my own because I have to and there's nobody else to really help me." I found that to be pretty challenging.
Dr. Bostwick: Yeah, I think we all go through kind of this moment of self-discovery, where you've been kind of building up, you know, throughout years of graduate course work to have this moment where you know you're the one signing off on reports and you know you're the one that patients are looking up to. But I do feel like it's kind of a stark transition, right? It's something that you know once it's there in front of you, it's sometimes it's difficult to kind of wrap your head around the fact that like you know everyone really is looking up to you in a lot of new ways that I just feel like is hard to replicate in any student environment.
Yeah, there, I think there's a lot of things that are challenging about, you know, kind of bridging that gap from you know being a student to a new professional and I think especially in the current environment, there's been a lot of external stressors kind of on that process. I think we see a lot of students now jumping into the field after maybe having to have done some remote classwork, maybe some of their clinical time was shortened by the pandemic. So I think that that transition is more stark now or salient in a few more ways than ever thought was possible.
Dr. Davenport: Well, certainly, because I mean when the pandemic happened, especially if you got students coming out of like a three-year program like if they started in the fall of you know 2020 or 2019, they missed like an entire year of like clinical rotations because some places were still seeing patients. I definitely feel for the new grads coming up behind us. It's interesting for them.
Dr. Bostwick: Yeah, I think there are a lot of challenges that are currently facing our profession. And now that you know the pandemic is starting to ease, which you know, I hope is more permanent and not seasonal, but are there any specific issues that you feel are really important for us as a profession to address? You know, as we start to roll up our sleeves a little bit and kind of get back in the swing of things, is there anything that stands out to you as something that we need to really kind of work together on?
Dr. Davenport: I would like this to continue working together. I know we've done a really good job kind of pushing forward to get that Medicare expansion and look at getting the limited license practitioner status for audiologists. I think if we continue to really dive down into that and to work together and push forward, that will be a big step forward for our profession.
Dr. Bostwick: Yeah, definitely. I think we hinted that earlier, access is just so important for us as providers. But also, ultimately for our patients, the more barriers that we can remove to getting equal access and you know better treatment, I think we're really going to start to see that make an impact. So I definitely agree with you there. There's certainly a lot to be done in the profession at large.
But, on a last note, if you could go back in time, what advice would you give yourself, or to anyone else who might be thinking about how to get started, or how to make that transition? Or if they've made that transition, how do they kind of take that next step, or start to get more involved?
Dr. Davenport: Well, there's never going to be a perfect time to do it, and you just need to jump in with both feet and get involved. And even if you have no idea what you're doing…just jump in because there's always people that are willing to help you out and figure out the way, and that's kind of how I got involved. I had no idea what I wanted to do but my mentor was like, "You just got to do it. So many people will help you out." If you don't know, just ask and I think that goes for both, the Academy or nationally, but definitely at the state organization because you know that's where a lot of the issues are.
Because the issues for me in Michigan are going to be different from the issues for you in New Jersey and our state licensure, and all of that is different. So if we want to see that change, jumping in and advocating for what's going on in your state is going to help everything nationally as a whole as we come together.
Dr. Bostwick: I think one thing that I realized is that it's called continuing education for a reason in that learning doesn't necessarily stop when you finish graduate school. There are always things that you're gonna be picking up on the job, maybe special interests that you develop and you want to go further into and I think that's one of the great things about our profession is that you know you can take things in so many different ways, and I'm always encouraged to hear you know everyone's individual story because I really feel like there's you know even though we're all audiologists, you know everyone's story is just slightly different. So I think that's one of the things that keeps audiology great.
Well, Dr. Davenport, from all of us here at the New Professionals Committee, I want to thank you so much for being here with us today. Keep up the good work. To all of our viewers out there, who tuned into our segment, stay up-to-date with all things audiology on the Academy website at www.audiology.org. This is Eric Bostwick, AuD, of the New Professionals Committee. Thanks.
Academy Resources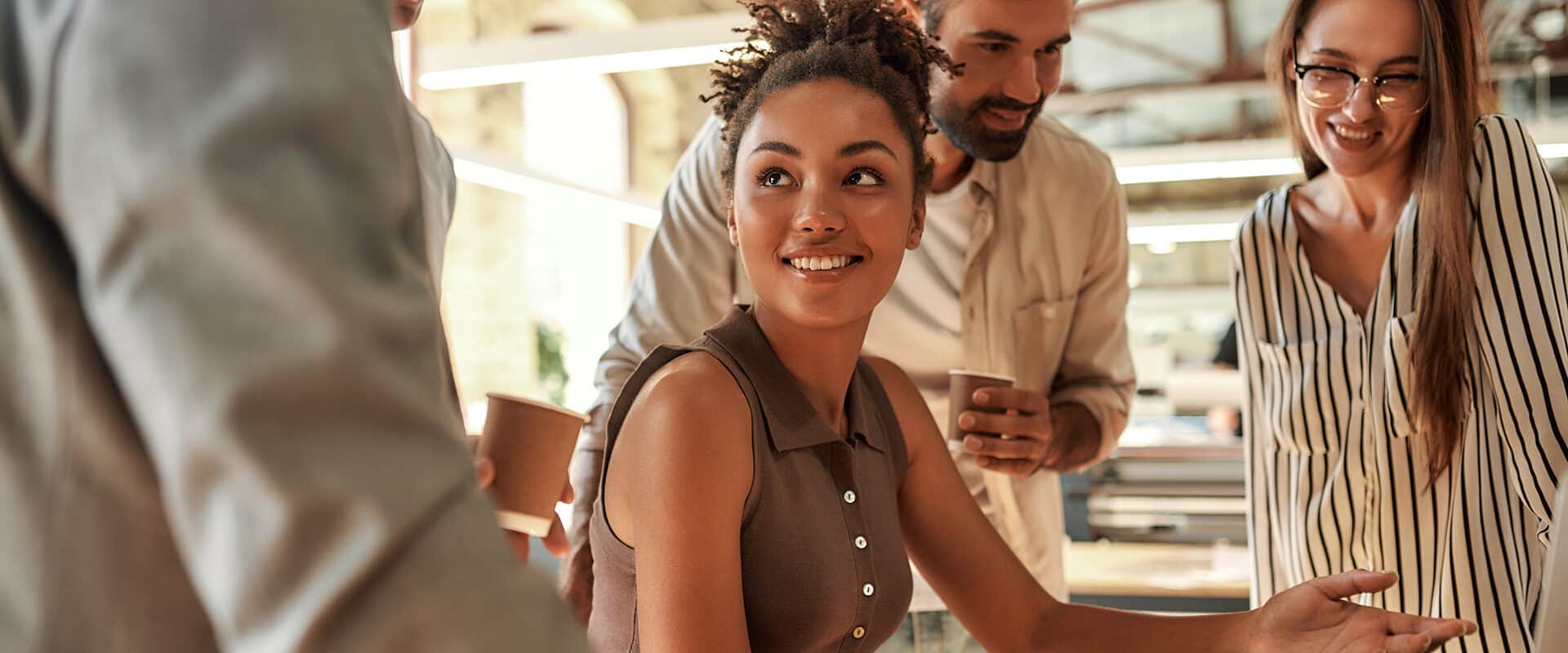 Eric Bostwick, AuD, a member of the American Academy of Audiology's New Professionals Committee interviewed Arielle Spector, AuD. Dr. Spector earned her doctorate of audiology from the University of Texas at Dallas. She is currently employed at the Hearing Diagnostic Center at Dallas Eye and Ear where she manages two clinic locations. The New Professionals…